We can't go far in life without experiencing the impact of suffering and loss. Although we wish we were exempt, none of us are. For over a year now, the pandemic has thrown us into a swirl of chaos. We've experienced uncertainty, change, and loss, leading us to grieve what we once had, and even the expectation of how our lives would look.

For me, I've had to let go of some of my hopes of what my newly adopted daughter, Gianna, would experience during her second year of life. With childcare, the rhythms of ministry, motherhood and life were sustainable. Without that anchor of support, I've had to grieve what I once had, recognize my limits and make major adjustments. Although I've experienced the gift of more time with my daughter, there's been an unprecedented level of stress, stretching and sometimes downright exhaustion. Because new losses can tap into old ones, the isolation and juggle of life have also tapped into the grief I've carried for a long time over not having a husband to partner with me in life.

As I look, even at the circle of people in my life, I see grief all around.. A few of my friends who are single and live alone feel like they've been hit by a truck of loneliness. My friend, Stephanie, has had to grieve missing her daughter's long-awaited college graduation because she cannot leave her country of residence. My friend Dave no longer has the lung capacity and vigor he once had due to long Covid. Several others are grieving the loss of loved ones to a disease we hadn't even heard about a year and a half ago. No matter what package the loss comes in, grief is always attached. Know this...grief matters. It matters to God because we matter to God.

The pandemic and its effects are not over. The suffering in certain parts of the world, like India or Brazil, is current and immense. And although other parts of the world are opening up more, the full impact of the pandemic has still not been realized. People are still dizzied by what they've experienced. Some have not yet been able to stop long enough to recognize their grief, but will eventually. Many are keenly aware of the people and the life they've lost. Others have been ushered into depression, anxiety, addiction, or illness and daily face the effects of coping with their new reality.
When we consider all our world is going through, it raises the question: How do we walk with others in "such a time as this"?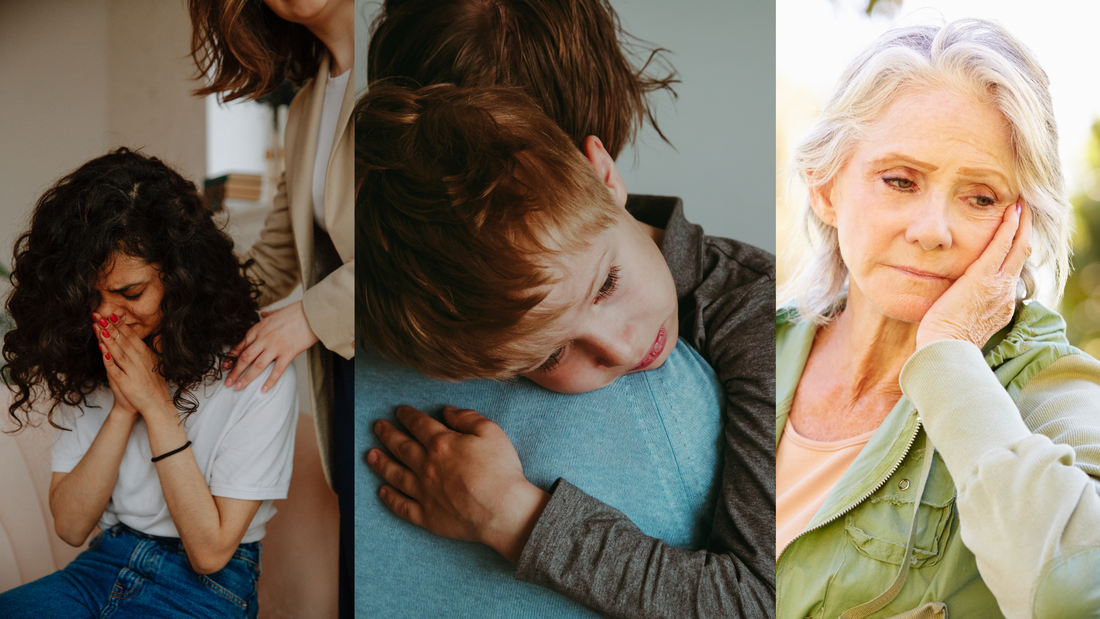 The thing is, we can't lead others well into places where we are not willing to go ourselves. We've got to learn the importance of acknowledging our losses and how to grieve well so that we can glean the hope and good gifts God wants to give us amid our loss. The ways we relate with loss have the potential to draw us nearer or away from Jesus. If we don't face and learn to move through our losses with God, our undealt with grief can sprout up like weeds in all kinds of unhelpful and sometimes even destructive ways, detracting from the beauty God wants to grow out of our hearts and lives.
Thankfully, Jesus, who's not just our savior, but the One who's shown us how life is to be lived, can show us the way. In Matthew 26:36-46, we see Jesus acknowledging and grappling with grief in the Garden of Gethsemane. He draws near to God and shares his heart in honesty, "My soul is crushed to the point of death," then asks, "My Father, if it be possible, let this cup pass from me."


He doesn't fake happiness. Nor does he live like an ostrich with his head in the sand. He doesn't deny his feelings by shouting with joy about the victory that will happen in the end. Jesus relinquishes his will to God, but it's not without being honest with himself, the Father, and his close friends about what he's facing and feeling.
As you consider this rich passage, how might the Lord be inviting you to respond to your own losses? How you might invite others to respond to theirs?
About the Author
Ellen Burany, has over 25 years of ministry experience and has spent 19 years focused on leading, developing and ministering to Christian leaders. She holds an M.A. in Spiritual Formation and Soul Care from Talbot School of Theology at Biola University and steps alongside others to help them grow and root deeper in their walks with Jesus.